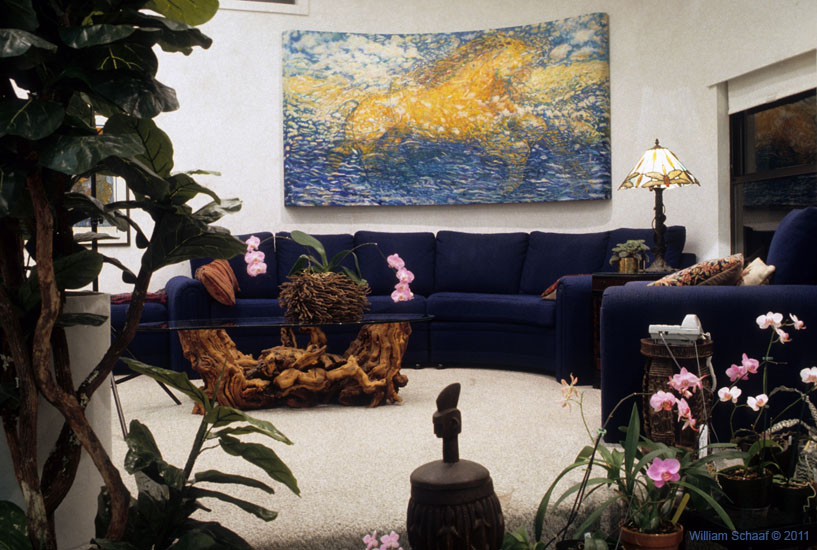 Billy Schaaf's work in painting and drawing involves many layers of images and markings. His paintings are primarily oil paint but in some works he uses pens, pencils, spray paint and scratches back into previous layers. Up close many of the paintings show a beautiful, richly complex surface. CLICK HERE FOR SLIDES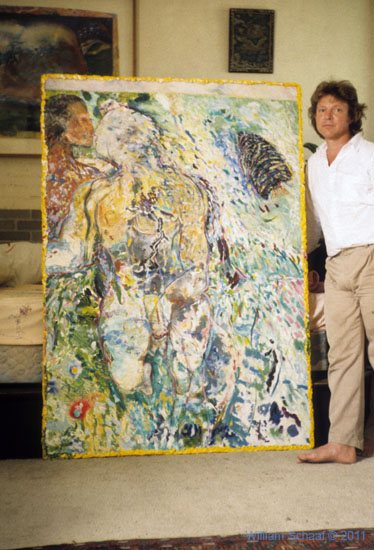 Billy in his studio 1980s.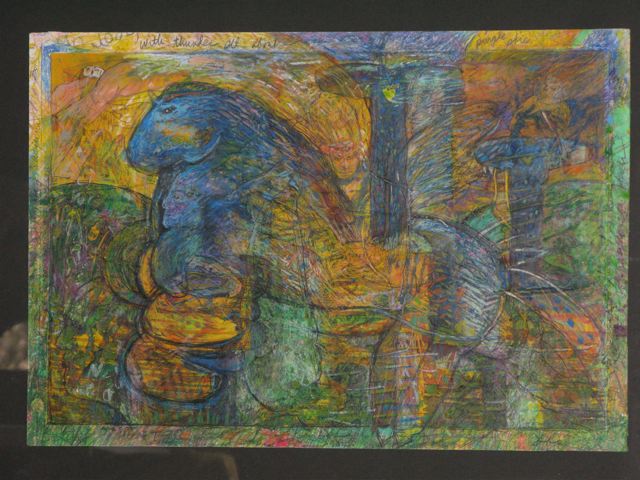 "Purification Rites", mixed media on paper, 30" x 40"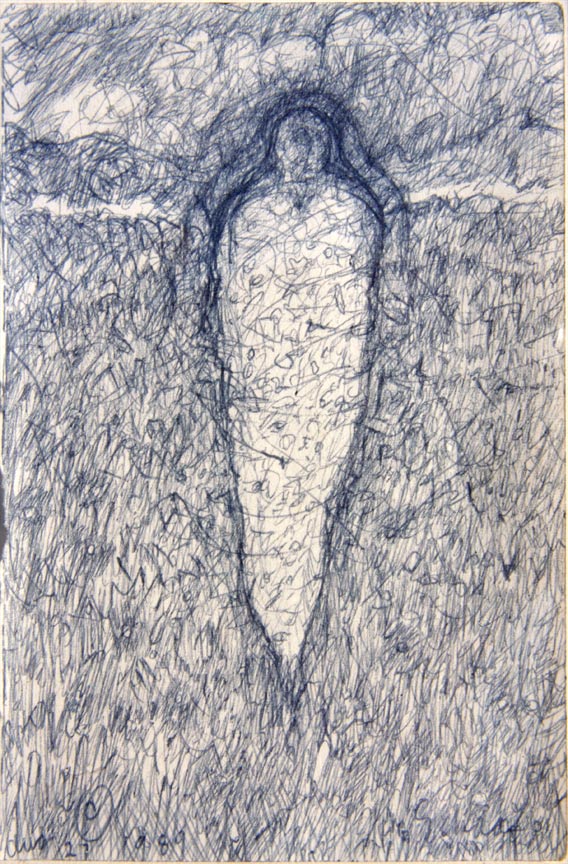 "Cocoon Man", Blue ball-point pen drawing, 5 1/2" x 3 1/2", 1989
This is the initial drawing from which the "Spirit Catcher" painting came from.
Below are examples of Billy's paintings through the years. These can be seen on the slide show too.