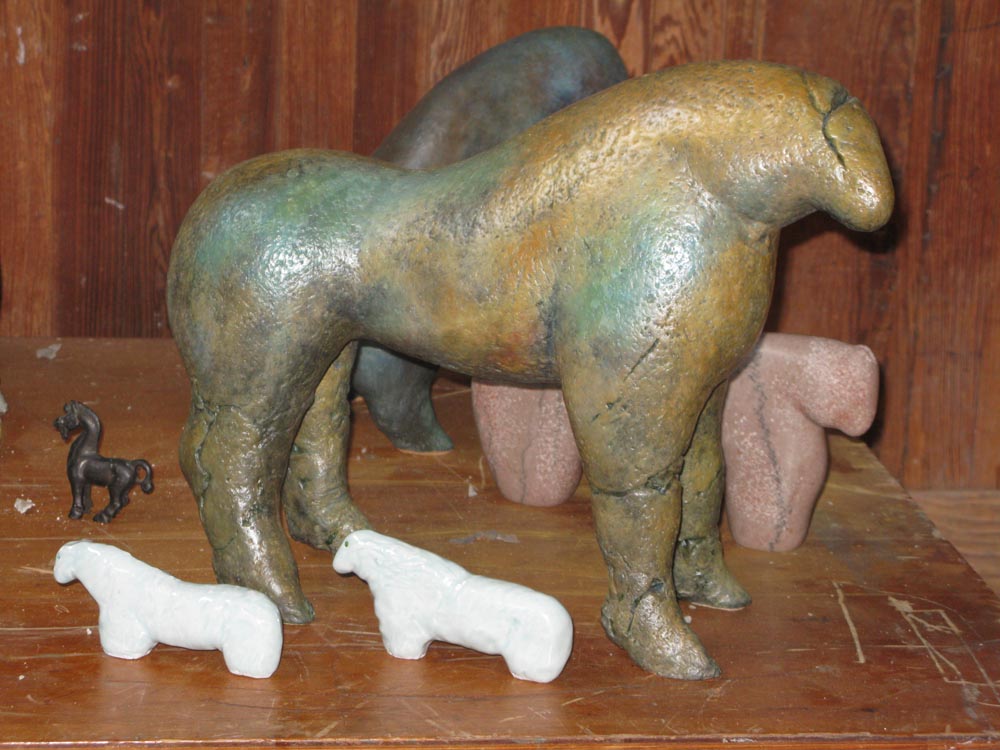 The 3-D works are influenced by a Japanese aesthetic, and more recently by the simple elegance of the many Native American fetish and doll makers. There is a love of Wabi-Sabi, of accidental happenings of nature, of surface and beauty, all the while serving functionally as 'medicine' pieces, reliquaries, works of intention (fetish) and prayer. They may serve as votive offerings which try to honor and emulate the various indigenous traditions that he is attracted to. The horses are often about primal elemental energies long-associated with the equine. In essence, the sculptures are simply fetishes, made large.

Schaaf works in stone, wood, clay, which are frequently translated to bronze editions. They are then patinated (visualize watercoloring with acids) so they will resemble lapis, jade, turquoise, which he considers the healing stones.

For over 30 years, he has been associated in collaboration with Rick Frignoca, at the Bronzart Foundry, Sarasota, Fl. It is a full service foundry, which does everything, including the enlargement of any sculpture to any required situation.

CLICK THE LINKS BELOW TO SEE CLAY SCULPTURES IN PROGRESS.
Click here to see "Tang Horse" in progress.